Fans who often carry laptops to work on the go know all too well the great experience a laptop can provide at the airport, in a coffee shop, or anywhere on the road. And when you get home or at the office, everyone wants to be able to easily connect a monitor, an external keyboard, mouse or other peripherals, which can turn the laptop into a full-featured desktop workstation, allowing you to easily achieve these functions through a laptop docking station . Here are four ways we can see how laptop docking stations can make using your laptop more comfortable.
  With 2 miniDP ports, you can now use 3 screens simultaneously for increased productivity. Calculate data in Excel, send and receive emails in Outlook, take notes in OneNote, join conference calls via Skype, all without having to cut back and forth. At home, connect a printer, an external monitor, speakers and a mobile phone for work and entertainment. Each USB port on the laptop dock delivers 7.5W of power, and my phone and peripherals charge faster. Connect to a TV via the miniDP to HDMI port to watch TV or movies on the big screen. The 3.5″ headphone port on the docking station allows me to connect headphones or speakers, quickly turning my home office into an entertainment center.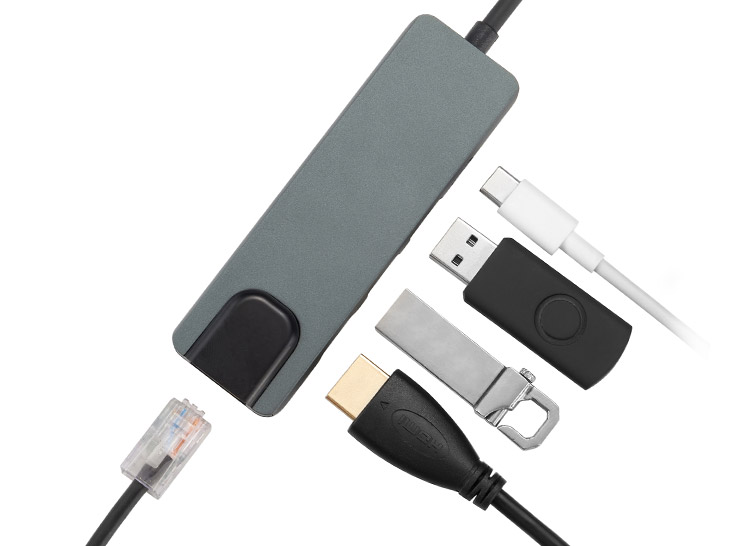 No need to re-plug and unplug various cables every time you leave and return to your seat. We believe that time should be used in more important places. Plug in all cables, including two miniDP, Ethernet, four USB, power and audio ports—plug and forget. Convert your laptop into a full-featured desktop workstation with just one Laptop Connect connection. It's also super easy to leave, just pull it out.
  Connecting to a dock doesn't mean you can't enjoy the best features of a laptop – the touch screen and stylus. The Laptop Docking Station lets you adjust the multi-angle all-in-one stand for the most comfortable angle. Annotate directly in the Microsoft Edge browser with a laptop stylus and create beautiful designs in the Adobe Creative Cloud suite.